Greetings everyone,
Thank you to our community for your continued support with the Dune Pro Campaign. We have been reading all of your comments across Indiegogo, Discord and Social media. Today, we would like to address a few requests that have been made by our backers.
Dice-Y Cover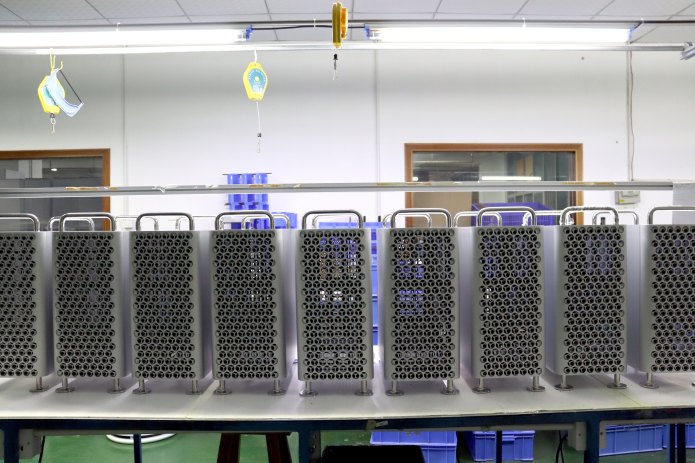 Since the Lockdown in Guangdong lifted, production of the Dice-Y Cover has been in full motion. Our backers have been eagerly anticipating completed Dice-Y units, so today, we show exactly that! The photo above show completed Dice-Y Covers Units have been sandblasted and anodised. These units will be shipped out to our "Lucky 10" Backers. We think they look pretty "grate"!
"Lucky 10" Status
We are eager for our Lucky 10 backers get their cases as soon as possible. However the clips on the Dice Y panel are different to the standard edition front panel and needed some adjustments as the clips tolerance was too tight. We are in the process of adjustments to the plastic mould for the clip and we are waiting patiently for this to be completed. We could only test this once the Dice Y covers were complete. We aim to have the plastic mold factory to complete this in the next few days and we will be able to send the Dice Y covers with Dune Pro to our 10 Lucky Backers.
Expedited Shipping Upgrade
Since announcing our "Lucky 10" Backers, we have received an influx of requests to allow backers to upgrade to Expedited Shipping. Our mission for the Dune Pro has always been to provide the utmost quality at a price point accessible to most. We are using a 3PL (Third Party Logistics) to ship the Dune Pro to our backers. We have always planned to use a 3PL which is a standard operation when distributing bulk shipments, allowing for a significantly reduced shipping fee for our backers compared to a Courier Service.  However, we understand that  with the current Shipping Climate, backers are willing to pay extra to receive their unit sooner.
An Expedited Shipping upgrade will be offered to all backers once our website has been updated to integrate direct payments. This will be completed by the 1st October 2021. We will notify backers once this is live. The cost to upgrade to Expedited Shipping will be upwards of $180 USD per unit of Dune Pro, depending on the destination country.
Shipping - 3PL (Third Party Logistics) Update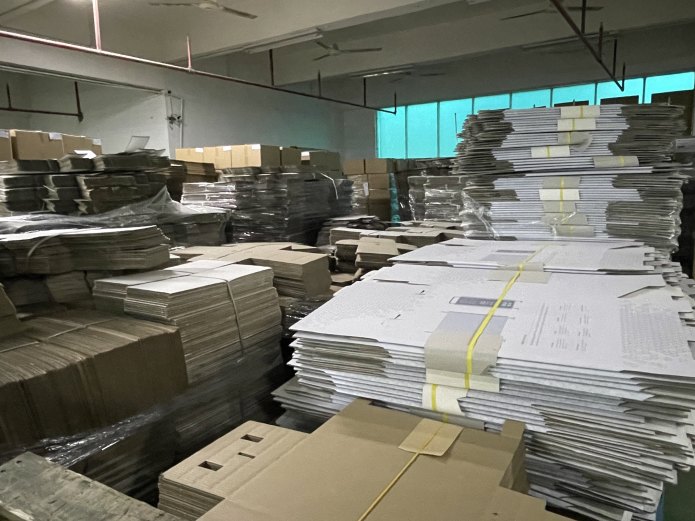 An outbreak of COVID-19 in and around the southern Chinese port city caused disruption at the Yan Tian port, leading to Chinese officials greatly restricted, then subsequently suspended all container traffic through the port for three weeks to control the spread of the virus. This caused immense congestion of existing and new shipments spanning across the three weeks is causing a backlog. Due to this backlog, large shipments for the biggest companies in the world, such as car manufacturers, are being prioritised over comparatively smaller shipments, such as the shipment for the first batches of the Dune Pro Case.
Our container, holding 528 Units of the Dune Pro, has been given a tentative dispatch date of October 2021. This may be sooner depending on availability. Subsequent container dates for future batches will be shared once the first container has dispatched.
We hope this update addresses our backers requests. If you have any further questions, please reach out to the Dune Team via email, info@dunecase.com, or via Discord. We are hosting Q&A Sessions every Sunday allowing backers to talk to the Dune Team to ask your questions. You can join our Discord Server here: https://discord.gg/fPRKFDD
Many thanks,
Dune Team