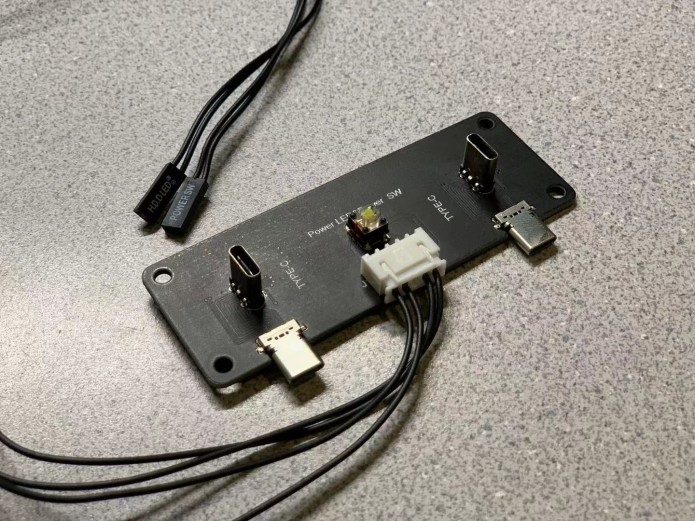 USB type C has many different standards and data transfer may vary depending on your motherboard and cables. When developing the Dune Pro case we wanted to support the latest standard and make it future proof. 
We started by developing our own customised PCB for the I/O. We partnered with an experienced PCB manufacture to develop a slim PCB and one that could manage the USB C 3.1 Gen 2 speeds. The PCB has been rated to support 5-10gbps data speed.
In addition to the PCB, we realise that not everyone has the same motherboards and input connectors will be different. Due to these reasons, we decided to make the cable from the PCB to motherboard modular and not soldered like most PC cases. Included will be 1 x USB C 3.1 to USB Type E cable, and USB type C to USB 20 Pin (USB 3.0) cable. If the motherboard standard changes in the future, you can simply change the cable and find replace it with the appropriate one.
Dune Team