Greetings everyone.
We would like to thank all those who have backed us. We are grateful for your patience and commitment to the Dune Pro case. While it has not been easy for anyone during this period, we hope that everyone is safe and doing well. We thank you all for your support and hope to have the Dune Pro case out to you very soon.
COVID-19 is Real!
"We want our case now! It has been more than four months and we want answers. Nothing has been delivered. We are getting impatient and feel like giving up." This may be the feeling you're getting when you backed the project and by all means we understand your feelings. We understand because we also want our case finished as well. With a successful campaign, nearly 1 million dollars raised, and distributors from around the world wanting to place orders, why has the Dune Team not delivered the Dune Pro case? What is the hold up?
Let's make one thing clear. The situation in the world at the moment is very real. The coronavirus is very real. Governments restricting travel entry into their countries is very real. The answer clear. The coronavirus is having an effect not only for the Dune Team but everyone around the world. We hope that everyone can be more understanding about the coronavirus situation and it seem like things are getting better this month with more flights to more destinations opening up in the next few weeks. As soon as it opens up, we will make every effort to make sure we finish the Dune Pro case. We are nearly there and hope you can wait just a little longer. We will get this case to you and we hope it will be soon.
Why do we need the Dune Team personally in China?
Let me share with you a scenario to illustrate some of the problems and risks that may happen when you do not inspect properly.
Imagine that you don't have any person in China but you have a good relationship with your factory. You ask the factory to send you 5 test samples to you via mail. Three weeks later you receive the samples and they all look fine. Based on the samples you give the green light and start mass producing 5K units of the Dune Pro case. At the end of the production run of 5K you personally do an inspection of all the units. To your surprise more than 70% had defects and failed quality control. You ask yourself how could this happen and what am I going to do with all the defected units.
This happen because you were careless to look at the details and while your relationship with the factory was good, the due diligence on the production line was not done. You can trust your factory, but you need to verify your trust. Let's look at the problem. The 5 test samples you thought where perfect were cherry picked so the factory only shows you the best samples. The factory ran 20 samples and he picked the best 5 and sent them to you. The other 15 samples probably had defects on them but you had no visibility or knowledge of those samples. Your purpose of the sample was to see if there were defects on them and fix the problems for mass production. The factories purpose was to show you the best samples so you can start mass production and he can get more money to start that process. You are now stuck with a lot of defect samples and you either try to fix the samples or need to scrap the pile and run it again.
If we were more careful this problem could have been prevented. No matter how many samples you request, the factory will always cherry pick the best samples and show them to you. The only way to solve this is to see your samples being processed in person to ensure that there is no defect. This also goes for video and images being sent. The images may be based on the best samples. You also need to see the production line set up, need to look at every process and see where the problems are occurring.
This is just one scenario why we need to send someone into China to personally inspect the process and the goods. We have a large order and if we give the green light to start production and didn't do our checks we would be in a very troublesome situation and may not be able to recover from our mistake. Its too risky for everyone involved. 
We are preparing our Chinese Visa
Since things are starting to get better, the Dune Team members are getting ready to go into China. On Monday, Alex visited the Chinese embassy in Denpasar and has started his Chinese Visa application. We hope in the near future he will be able to get his visa approved and book the next flight to China. There are limited flights from Denpasar to China and we look forward to this day happening.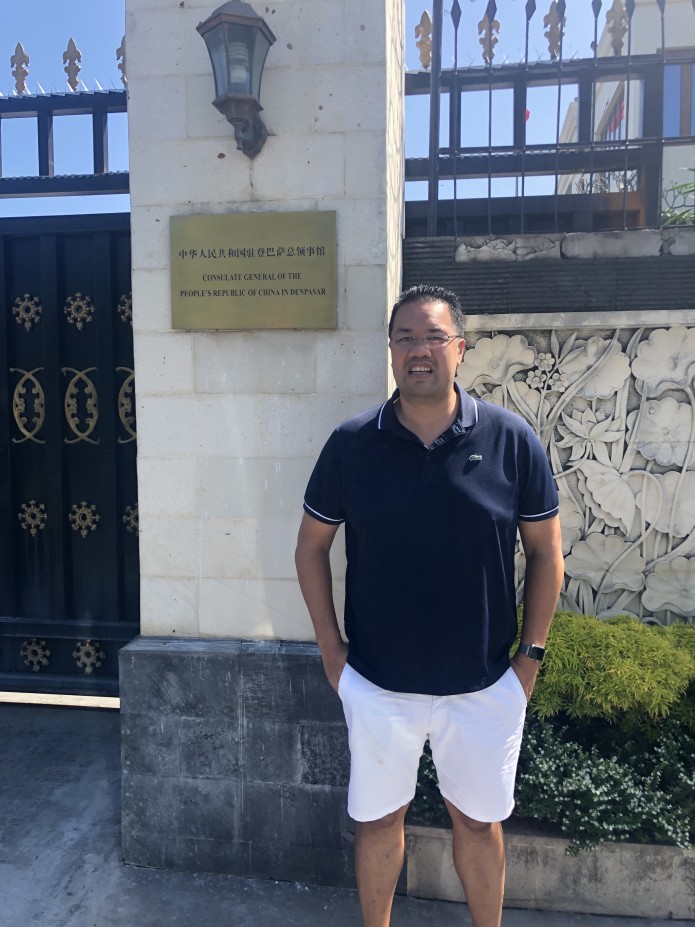 Manufacturing Part samples
While we have received some parts not all parts have arrived. We have also sent sample parts to the US where our designer Kevin resides. He will also be able to inspect the parts as well. We are patiently waiting for the other parts to arrive and hope it arrives soon.
Delivery
Many have asked "Why we can't update the IndieGoGo delivery date". The answer is simple. With the current situation we are not able to give a specific date on delivery. We are not at that stage yet. Once we have the production started, we will be able to give you an approximation of when the delivery date will be. If we commit to a date, we need to keep that commitment. We already had some delays in January 2020 and we don't want to commit to another date unless we know we can deliver on that date. In addition, once production has started it should be around three weeks later, we can start delivering the Dune Pro case to you.
Live Build with AMD 3990x and Dual RTX 6000 NV Link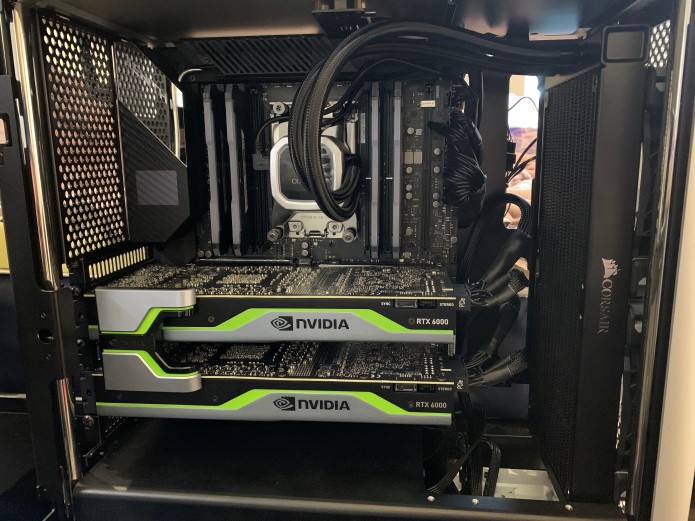 We will be show casing our sponsored parts and doing a live build with the Dune Pro Case. Please join us on Friday, July 17 2020 at 12PM EST to see this live build and ask questions about the Dune Pro case.
https://www.facebook.com/dunecase/live
We would like to thank you all for your patience and we hope to see you all at our Facebook Live event this Friday.
Dune Team