Greetings to all our supporters and backers!
We also extend our welcome to those who have recently backed the Dune Pro case. During the month of June we have progressed one step closer to having the Dune Pro case delivered to you.
Manufacturing
During our last update, we discussed about the parts from the manufactures being shipped to the US, Hong Kong and Bali. At the moment we are patiently waiting in various locations to have these parts delivered. Some of those parts are awaiting in customs and some are in transit. Once received, we will also assemble these parts to check tolerances and fittings.
During the last few weeks we have been discussing specifically with the manufactures about the production line and "what if" scenarios. We are also renegotiating some of the terms and conditions to protect Dune Case LLC best interest. In addition, we hope to show some live footage of the production line and parts being stamp out from the manufacture in the near future.
PC Parts
We would like to thank all those who have supported the Dune Pro case. We also would like to thank a number of Manufactures and sponsors who have sent us PC parts to fit inside the case. Below is some of the parts that have been sent to us to show case inside the Dune Pro. We are in the process of receiving more parts including a AMD ThreadRipper 3990x which many have requested to see inside the Dune Pro case. Below is a picture of some of the parts.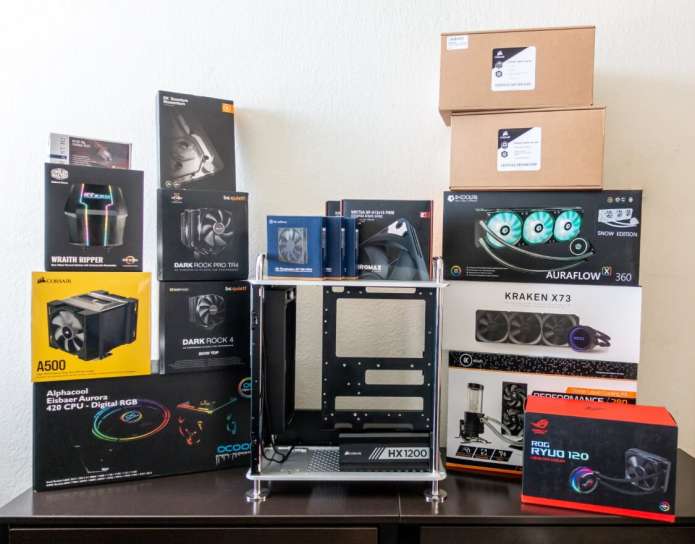 Facebook Live / Discord
In our next Live Stream, we will be doing a live build with the parts we have received. We will look into which parts fit and also look at temperatures inside the Dune Pro case.
We will update everyone a time and date in the next few days.
Thanks again to all our supporters. Dune is back in June and we look forward to chat to everyone on our upcoming live stream.
Sincerely,
Dune Team